Getting help from a tutor builds confidence and skills for success. This free service is open to VIU students.
Request a Tutor
Volunteer tutors have been active at Vancouver Island University the mid-1980s, providing one-on-one help, encouragement, and support to adult learners. Most tutors work with students in areas such as writing skills, essays, math, or sciences. Some tutors work with people who are learning to read and write. Other tutors help individuals prepare for program assessments or tests such as the GED. Tutors also work with students who speak English as a second language.
"I just wanted to mention that my tutor has been a wonderful help with my studies. He is kind, straight-forward, and understanding. I find value in his analogies, and the way he relates  concepts into real life situations." - VIU Student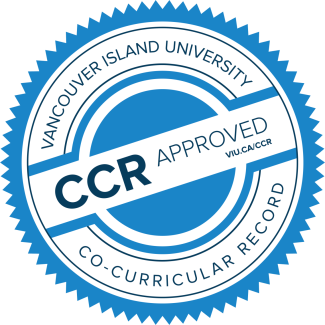 Whether you are a VIU student who is being tutored or you are tutoring another student, this can be added to your VIU Co-Curricular Record! The Co-Curricular Record (CCR) is a non-academic record of what you have learned at VIU by engaging in events, volunteering, and other opportunities. Learn more about having tutoring added to your CCR: Email us.
Tutors are dedicated community members who are skilled in the subject matter. Tutors might be retired professors, university students, or others in the community. Volunteer tutors are screened, trained, and ready to offer support to students who request extra help with their studies. The tutors bring skills, experience, knowledge, and a desire to be helpful. 
Complete the Request a Tutor form
The Volunteer Tutor Coordinator will contact you to meet to learn more about you before matching you with a tutor
Be prepared to make a commitment. This means showing up on time for tutorials, letting the tutor know if you must miss a session, returning phone calls, and being prepared for sessions
Volunteer to tutor adult learners. Fill out the Tutor Application now. Free tutor training is provided. For more information, email VolunteerTutorCoordinator@viu.ca.
Tutors will have an interview, submit a criminal record check, and complete tutor training. Training may include the following topics:
Overview of Vancouver Island University and the Volunteer Tutor program
Tutors and the tutoring process
 Learning disabilities
 Reading and writing skills and difficulties
 Learning skills
"Helping students provides me with a great feeling of satisfaction, knowing that I have an opportunity to share with them my love of the language and a lifetime of experience with its written form. As a tutor, I have come into contact with students from many different cultural and linguistic backgrounds. I learn from them about their work, family, social and life experiences, often quite different from my own." - Volunteer Tutor