Vicky MacPherson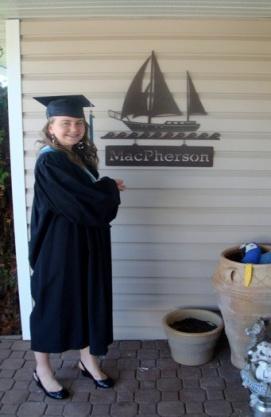 Vicky is a graduate of the Workplace Essential Skills and Training (WEST) Program. Through her training in our program, Vicky discovered she had a passion for working with children. She did numerous work experiences at daycares within the community where she received excellent recommendations. With the assistance and support of the WEST Faculty, Vicky enrolled in the Early Childhood Education (ECE) Assistant program at Vancouver Island University. She is currently working full-time as an ECE and loves it!
Darlene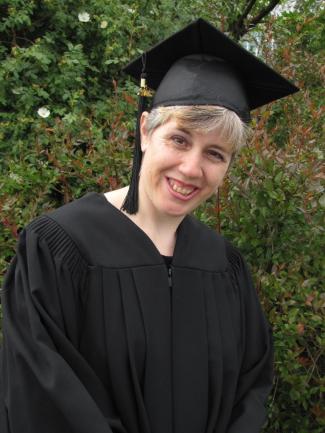 Darlene is a graduate of the Workplace Essential Skills and Training (WEST) Program. She successfully completed the two-year program and learned a lot of valuable skills. She also obtained numerous certificates (Food Safe, Serving It Right, World Host, and WHMIS) that helped her secure permanent employment. She participated in an independent work experience at Superstore in Nanaimo, and because of her excellent work habits and skills, she was offered a position in the Deli Department. She loves her position and is grateful to the WEST program for the opportunities it has afforded her.
Jeff Bolter

"I had many obstacles coming back to school with a Military background into a civilian educational environment. It was tough and the age difference was a big challenge. The staff and instructors were real and very positive. They genuinely wanted to help and see me succeed. So far I've been successful and have an A – A+ average!"




 
Justin Cuppen

"I took several courses in ABE. However, it was English 067 with Brendan Derby that stands out for me. I could not have passed first year English if it wasn't for doing this course with Brendan. In fact, his English 067 allowed me to do well in other subject areas beyond first year as well. He doesn't just give a theory, but teaches students how to apply it."
Dan Grise

"VIU's ABE program really helped further develop my skills. Instructors are easy to get along with, and they really care about me and my needs. The instructors helped me get through all my courses."
David Jemphrey

David first approached the Career and Academic Preparation Department of VIU in January 2010. He was working as a carpet cleaner and was frustrated with his level of English and his current employment prospects. He felt that he wouldn't be able to learn in classroom setting so he opted to work one to one with a volunteer tutor from our program. He had been in a special ed school in Ireland and was lacking confidence in his abilities and in himself. Since then he has enrolled in and completed the Employment and Life Skills Training program at VIU, the fundamental classes at VIU and enrolled in English 10. David's goal is to get secure employment in the healthcare field and to enrol in the Resident Care Attendant program or something similar. In the past year he has worked as a volunteer in a home for seniors David's tutors and instructors have all been highly impressed with his progress, his determination and perseverance. David and his tutors/instructors have agreed to be contacted, should you decide to write about him. David is a wonderful (ongoing) success story and is a great role model for other adult learners who have been told that they would not amount to much.
Peter Moon

"Making the choice to come to VIU in ABE has totally changed my life and my future. This decision is the best decision I have made for myself and for my family. The instructors are very helpful and very supportive."
Frank Osawamick

"ABE helped me gain the confidence I need to pursue further education. Attending ABE math and English provided me with the foundation of a new perspective of studying. To anyone continuing their education, I recommend ABE before their degree of study (as a refresher)."
Josh Pearson

"VIU's ABE Program creates the perfect learning environment for the returning student. Before ABE, I've never had instructors who were so invested in my education."