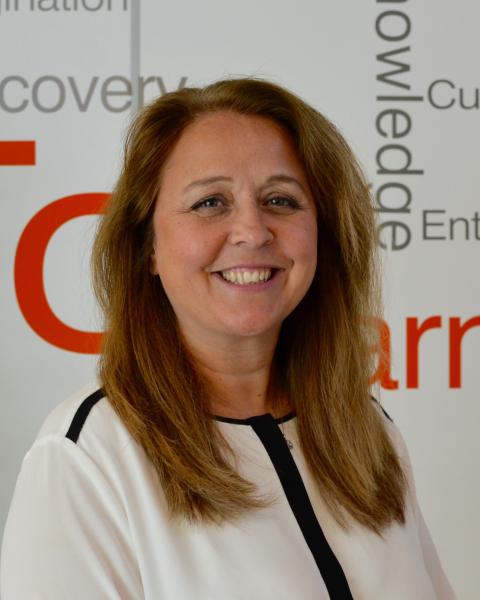 Tanya Assaf
Program Chair, WEST Program
Building / Room:
205 / 210
Bio
Tanya began her teaching career in 1994 in Winnipeg, Manitoba. She completed her teacher training and education from the University of Manitoba where she earned her Bachelors of Education Degree with a Major in Business Education and Special Education training; and a minor in English. She also earned a business teaching certificate from Red River Community College (Winnipeg, Manitoba). She moved to Vancouver in 1995 where she taught in the public and private school system (Vancouver School Board and Vancouver Catholic School Board); she primarily taught grades 9 – 12. Tanya then went on to work for the private post-secondary sector and was employed at Sprott Shaw Community College where she held three different positions during her tenure from 1996 – 2006: Campus Instructor, Graduation Services Representative, and Provincial Education Coordinator. In 2006, Tanya moved to beautiful Nanaimo with her family. It was in 2006 that she opened up a home-based tutoring business, which offered private tutoring services to support individuals with cognitive disabilities. It was through her tutoring business that she became familiar with the WEST Program at VIU (formerly ELST) and accepted a term teaching position in the program. It was a dream position for Tanya, as she absolutely loved the students she had the opportunity of training. She is now the Program Chair of the WEST Program at the Nanaimo Campus and teaches full-time in the program. Tanya's passion is teaching individuals who face barriers to learning. At any opportunity, she takes advantage of any "teaching excellence" training she can get her hands on, and she often collaborates with her peers and community partners to share and exchange best practices and to share success stories. Tanya views teaching as a constant opportunity to learn and grow.
Quote
"Everybody is a genius. But if you judge a fish by its ability to climb a tree, it will live its whole life believing that it is stupid."
Albert Einstein
"See the light in others, and treat them as if that is all that you see."
Dr. Wayne Dyer
"It is the supreme art of the teacher to awaken joy in creative expression and knowledge."
Albert Einstein
"Be who you are, and say what you feel because those who mind don't matter and those who matter don't mind."
Dr. Seuss
"Being a teacher is not what I do, it's who I am."
Dr. Jill Biden
Areas of Expertise
Tanya is passionate about providing an equitable education to all individuals. She believes that every individual has the right to be included and participate at the post-secondary level.  She has over 18 years experience teaching individuals with cognitive disabilities. She engages her students through hands-on delivery methods of teaching and tries to incorporate a variety of delivery methods. She embraces change and is often researching and creating new course materials for the classes she teaches in the program.  She believes that all learners should be "engaged" learners.  She also embraces technology in the classroom and incorporates it into her daily lessons. Her biggest passion of all, however, is witnessing first-hand the growth and success achieved by her students once they complete the WEST Program. When students gain employment, ladder into other programs, or live independently, that is what success is to her.
Project Showcase
Developed Workplace Essentials Skills & Training Program – WEST (co-wrote with one other faculty member program content, program overview, course outlines, and supporting curriculum) 
Developed the Entrepreneur Program – (co-wrote with three other faculty members the program overview, course outlines, and supporting curriculum) 
Co-wrote (with one other individual) "Accreditation Report" to the Private Post-Secondary Education Commission "PPSEC" to gain College Accreditation for 13 Sprott Shaw Community College Campuses across British Columbia
Committee and Membership
ASE Articulation Representative (since 2010)
Faculty Council Member (2016)
Faculty Evaluation Committee (2015)
Faculty of Academic and Career Preparation – 5-year Strategic Planning Committee (2015)